THE UK's world-leading group of science museums, The Science Museum Group (SMG) which attracts five million visitors a year, selected Australia's largest enterprise software-as-a-service (SaaS) company TechnologyOne to modernise and transform its existing financial business system.
"The Science Museum Group stands among several new world-leading customers that have chosen TechnologyOne's SaaS offering to transform their business," TechnologyOne chief operating officer, Stuart MacDonald said.
"The Science Museum Group's new SaaS solution from TechnologyOne has now gone live, empowering the group to streamline their financial operations to support their growth," he said.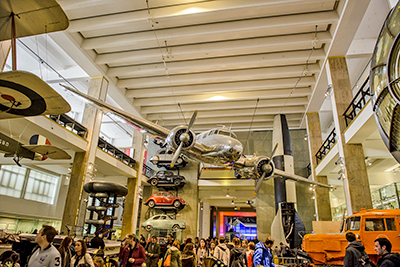 The Science Museum Group transacts an average of five million visitors each year. With around 1,000 employees and over 500 volunteers, Mr MacDonald said the group required a robust and intuitive solution that would enable the finance team and other users, to access real-time information quickly and efficiently anywhere – on any device.
Science Museum Group corporate services director, Jane Ellis said, "As an organisation in the cultural sector we recognise the importance of actively responding to the challenges that lie ahead.
"With an increased requirement to generate income and make more efficient use of resources, we felt that our existing finance system no longer met our needs. We knew that multiple workarounds were being used in order to deliver financial outputs and all too often these were manual and time-consuming processes.
"Furthermore, we wanted a user-friendly system, accessible from any device, with real-time reporting for our end users," Ms Ellis said.
The new solution has gone live and provides the Science Museum Group with an intuitive system, that allows both finance and non-finance users to easily interrogate real-time data, quickly produce reports and efficiently make strategic decisions.
"TechnologyOne demonstrated their ability to meet all of our requirements and provide a solution on time and to budget which delivers against our long-term goals of innovation and transformation," Ms Ellis said.
"The new solution goes some way to enabling the group to realise its digital first vision, as well as being adaptable and complying with current legislation."
Anwen Robinson, TechnologyOne's UK operating officer said, "The public sector is an increasingly challenging environment to operate in so implementing the right SaaS technologies that are both flexible and enable the organisation to future-proof is vital.
"As the most significant group of science and innovation museums worldwide, it stands to reason that the Science Museum Group is embracing financial transformation to ensure it inspires interactive science for decades to come."
www.group.sciencemuseum.org.uk
ends