Opening up to open source in Australia – Rubrik report
By Luke McGoldrick >>
WHEN the open source movement began, there was plenty of scepticism about its viability both as a business model and a means for delivering valuable digital projects.
This stand-offish approach is understandable, particularly when we consider it in the wider field of technology.
New highly disruptive forces such as blockchain, artificial intelligence (AI) and the internet of things (IoT) bring varying degrees of concern, not just in terms of business viability, but deeper societal changes that might not be easily reversed.
Open source has encountered its share of challenges, but its success both in terms of the applications it can deliver and as a successful business model has proven its worth.
Outback Joe, a mannequin representing a bushwalker lost and in need of water has been a representative for open source development in Australia.
Every two years, teams from all over the world compete in the unmanned aerial vehicle (UAV) challenge, a drone competition largely built on open source software developed in Australia to rescue Outback Joe from his woes. That software is now installed in the UAVs of leading manufacturers and keeps millions of drones up in the air worldwide.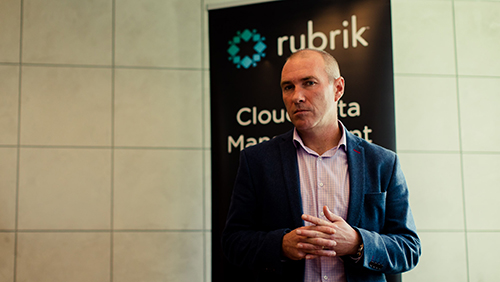 Across the ditch, open source technology is being used to help low-income homeowners in New Zealand understand their entitlements and apply for a rates rebate, reducing costs and complexity for people and councils in what had been a painstaking process.
Still, despite the applications and benefits we can attribute to open source, there are challenges and many people and businesses in Australia are hesitant, or even unclear, of how to get involved in the movement.
CHALLENGE OF MAINTENANCE
Open source projects require a lot of maintenance to become truly successful. This can leave projects in the hands of one or two coders maintaining a huge base of code.
Given coders are often across at least a few projects at once, with no guarantee of assistance, the gaps can form and projects can be left in limbo before any real value is gained.
While this can be a challenge, it's easily alleviated by tapping the right community around projects.
Open lines of communication, the feeling of moving towards a common goal and everyone rolling up their sleeves can create the right environment for success and take the burden away from a small number of people.
This isn't unlike any organisational or community-driven goal; buy-in and cooperation are essential.
SECURITY
The nature of open source and making code available to anyone can be a natural cause of concern. Some tend to view it as an honour system, inherently dependent on the honesty of all involved to ensure the project is not exploited.
However, this can also be an advantage – anyone in the community can track and flag potential exploits to project managers and get them fixed before they become real issues. Again, that community engagement is a major factor here, along with quality code and quick response to any issues that arise.
Some organisations are even launching open source projects or proof-of-concepts (POCs) built on blockchain technology to further enhance security and accountability.
GETTING STARTED
People sometimes find challenges in where to actually start when it comes to an open source project. Fortunately, this is becoming less of an issue as new projects, communities and events spring up.
Those in pursuit will be better served by application programming interface (API)-first projects, an increasing trend in the world of open source.
APIs are valuable because they easily allow programs and platforms to communicate with each other. They can make it easier to solve complexity stemming from managing multiple applications across different environments.
APIs can also enable increased personalisation of the solutions developed. Projects are based on a variety of different coding languages so you can go with what you know and build your skills further.
Many even accept non-coding submissions. The combination of APIs and increased automation mean more people with varying – and not necessarily highly technical – skills can make a valuable contribution to a project.
One of the easiest ways to get started is to visit a project's repo (repository) on open source development platforms such as GitHub.
You can see the issues tab as well as bug reports and enhancement requests. Some are even labelled for 'first-timers' to help them test the waters.
Some people commencing their maiden voyage into the world of open source are bold and brave enough to even launch their own project.
This, of course, means areas such as code of conduct and licensing fall to you, but the reward and freedom to build and create are well worth it.
Luke McGoldrick is country manager, Australia and New Zealand, for multi-cloud data control company Rubrik.