AUSTRALIAN Nuclear Science and Technology Organisation (ANSTO) scientists are researching the environmental effects of agriculture in the Asia Pacific region, as a way of helping to maximise sustainability.
ANSTO's Professor Henk Heijnis has assembled a team to lead the Regional Cooperative Agreement (RCA) project on land degradation,  a multinational research effort that could lead to improvements in the way scarce environmental resources, like soil and water, are managed.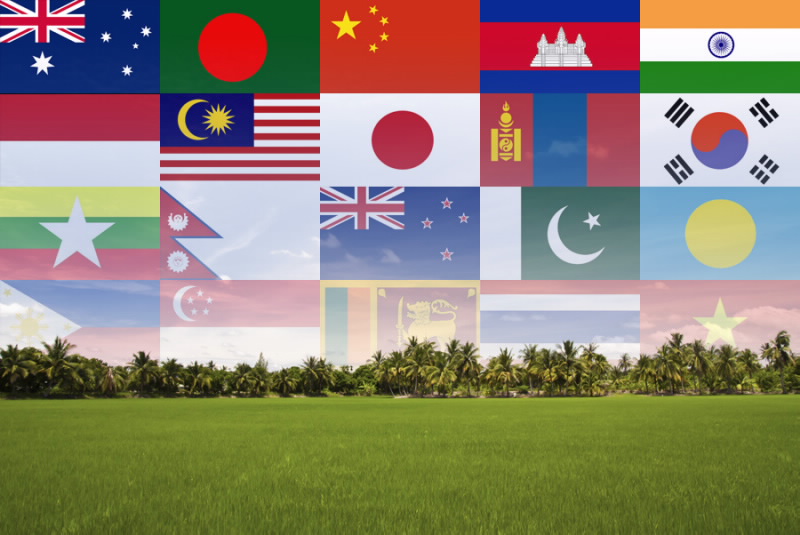 Prof. Heijnis said the Asia Pacific region was enduring "severe pressure on limited soil and water resources" due to a rapidly expanding population and economic development. Recent decades have seen rapid deforestation and clearing of lands for agricultural cultivation. 
In soil and land use studies, isotopic techniques play a crucial role in studying natural and anthropogenic soil erosion processes, Prof. Heijnis said.
"These studies will result in outcomes at a number of levels, from providing individual farmers with insights on more effective and efficient livestock, to improved crop, soil and agricultural water management, as well as giving political decision-makers the background to enable informed decisions to be made at national and regional levels," he said.
Prof. Heijnis said ANSTO was strongly committed to nuclear technical cooperation in the Asia-Pacific through its membership and active participation in the RCA.
The RCA is an intergovernmental agreement of 20 IAEA member states in the East Asia and Pacific region. ANSTO supports the program through essential in-kind support such as the provision of experts at training courses and at meetings; hosting workshops and technical meetings; and hosting IAEA fellows and scientific visitors.
Australia's participation in RCA is widely seen as prolific, with experts across all four thematic areas – health, environment, agriculture and industry – involved in 18 of the 22 active projects.
ANSTO scientists such as Prof. Heijnis lend their expertise in technical cooperation projects on water resource sustainability, air particulate pollution, and measuring the impact on the marine environment from nuclear power in the region. 
With the expertise of Heijnis and his team in IER in collaboration with Dr Tim Ralph of Macquarie University, ANSTO is well placed to lead the land degradation project, with extensive experience and expertise in the use of radioisotopes in soil erosion and accumulation studies.
The next review meeting of the project takes place in Kathmandu, Nepal, with Prof. Heijnis officiating for the first time as project leader. 
ends