Treaties Committee reports on endangered species trade changes
THE Joint Standing Committee on Treaties yesterday tabled Report 194, which considers amendments to the Convention on International Trade in Endangered Species of Wild Fauna and Flora (CITES).
The amendments considered in the report include ten Australian native species and four non-native species Australia trades in.
"The committee supports the amendments," committee chair Dave Sharma MP said. "But the time frame in which amendments come into force means there is usually insufficient or no time for the committee to undertake an inquiry."
Report 194 recommends the Federal Government change its process for referring CITES amendments to the committee to ensure the committee can complete an inquiry before the amendments come into force.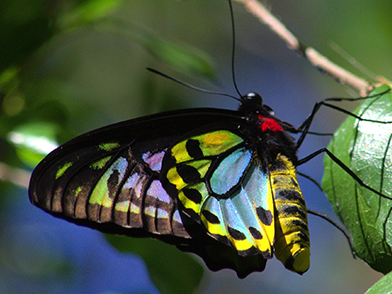 Report 194 also includes the committee's views on an agreement to amend the one between Australia and Iceland, Liechtenstein and Norway on 'mutual recognition' in relation to Conformity Assessment, Certificates and Markings.
Mutual recognition agreements of this type allow importers to rely on assessments of products made by appropriate bodies in the country of origin for import purposes. The agreement will align the mutual recognition arrangements with Iceland, Liechtenstein and Norway with Australia's existing agreement with the EU.
The committee has recommended the ratification of the agreement amending the Mutual Recognition Agreement with Iceland, Liechtenstein, and Norway.
CITES protects endangered species by regulating international trade in those species and the products derived from them. Amendments to the list of protected species covered by CITES are regularly proposed and adopted.
ends