Fraser steps up as Brisbane Marketing CEO
BRETT FRASER has been appointed as the new chief executive officer for Brisbane Marketing, taking over after an almost 10-year stint by John Aitken.
Mr Fraser has been Brisbane Marketing's chief operating officer since January 2016 and had earlier in his career been a business development officer for Brisbane City Councils previous office of economic development, known as Velocity, which was later combined with Brisbane Marketing.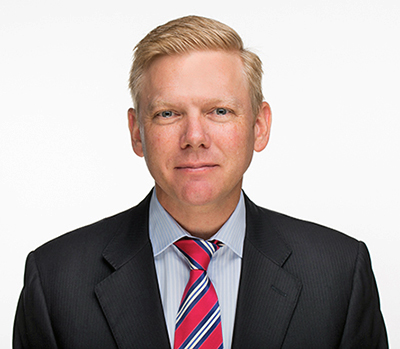 Since leaving Brisbane City Council he has held a range of executive positions in industry and for government bodies. He most recently held several senior roles at Vale, one of the world's largest global resource companies.
Before that he was general manager at Australia TradeCoast and investment director for the North American market for Invest Australia.
Brisbane Marketing chairman Ian Klug said Mr Fraser was "ideally suited to lead the city's economic development board as he brings extensive global experience in the private sector and economic development field".
"As CEO, Brett will continue to work with the board to deliver on the city's economic blueprint as directed by the Lord Mayor Graham Quirk and councillors, and further enhance Brisbane's reputation as Australia's New World City.
"The board is delighted to have such a high-calibre executive take over the reins as the head of Brisbane Marketing. Brett has enormous experience in economic development gained from many years both in Australia and overseas. He is extremely well regarded in Brisbane's business community."

Mr Klug thanked outgoing CEO John Aitken for his almost 10 years as the head of the city's economic development board.
"Brisbane Marketing has enjoyed many successful years under John's leadership and we wish him all the best in his future endeavours," Mr Klug said.
ends