LeadershipHQ chief wins Diversity Champion Award for empowering women
PROMINENT Brisbane-based leadership consultancy LeadershipHQ's chief executive, Sonia McDonald, was presented with a 2016 Diversity Champion Award by the Australian Centre for Leadership for Women (ACLW) last month.
LeadershipHQ and Ms McDonald were acclaimed for 'Empowering Women in a Community or Organisation in Australia' and awarded second in the Diversity Award category. 
Started in 2000, the ACLW is a virtual centre on a mission to advance women ethically and with integrity through its three main pillars of transformation, empowerment and recognition.
Ms McDonald was awarded the ACLW prize at a ceremony at New South Wales Parliament House in September for her development work with Shelley-Anne Brace, a senior legal professional who benefited from participating in the LeadershipHQ course in late 2014.
Ms McDonald, who received the award from the NSW Minister for Women, Pru Goward, and sponsor AON's CEO Lambros Lambrou, said she was "tremendously honoured by the recognition".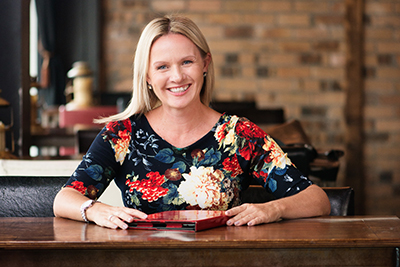 "The ACLW champions the cause of developing women as leaders in Australia so to be acknowledged by that organisation is a massive honour," Ms McDonald said.
"The ACLW is about identifying, developing and empowering women in leadership roles, which is exactly what we do at LeadershipHQ."
The Diversity Award was a timely precursor to the October release of LeadershipHQ's second book, Leadership Attitude: How Mindset and Action can Change Your World.
Ms McDonald said the book focuses on "identifying personal strengths and acting upon them, using a mentor, and empowering others, to develop leadership qualities that motivate, influence and inspire".
ends