COLLABOSAURUS has launched innovative new tools to help its 4,000 business members so far – ranging across Australia, the UK, US, New Zealand and Canada – to connect and collaborate on marketing partnerships.
An Australian-developed start-up and business match-making platform, Collabosaurus this week launched a new website incorporating a new tool set which aims to help businesses grow more rapidly and cost-effectively through collaborative marketing.
Since inception in 2015, the Collabosaurus has attracted almost 4,000 members and has a client list including major brands such as Topshop, AMP, Mirvac, Red Bull and Cotton On.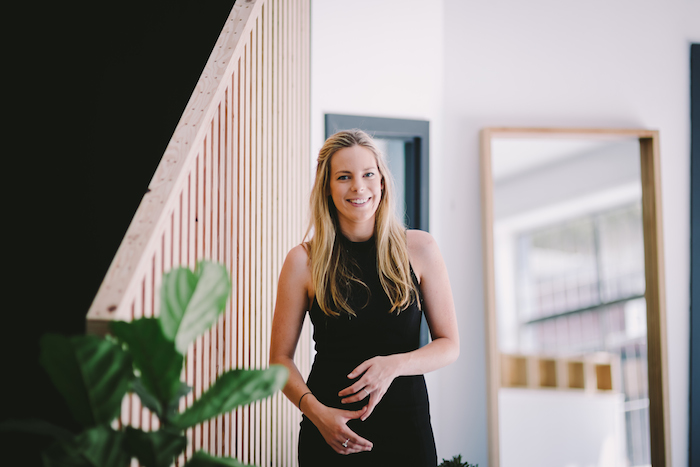 Founder Jessica Ruhfus said Collabosaurus effectively streamlines the partnership process, reducing what currently takes an average of six months to accomplish down to six weeks. The platform quantifies the dollar value of a brand 'match' weighed against the average cost of digital advertising. Ms Ruhfus said the platform made it easier to see the value from a marketing or return-on-investment (ROI) perspective.
"Additionally it opens up global opportunities to collaborate, cross-promote, grow audiences and networks," Ms Ruhfus said.
She pointed to a recent report by American Express which found mid-sized companies that invested in brand collaboration achieved a profit 1.5 times their investment and brand collaborations have been found to be 30 time less expensive than other digital advertising. However, 37 percent of small and mid-sized companies reported said their most recent collaboration took six months or more from initial conversation to the start of the collaboration.
Ms Ruhfus said among the new tools available to brands was 'Match Value' which enabled brands to pre-determine potential exposure and the impact of a collaboration against the average cost of advertising before starting a conversation with the other brand. There are also new analytics and reporting tools, a chat function and a new 'matching' algorithm.
Callabosaurus's Match Value tool is designed to weight the potential exposure and impact of a collaboration against the average cost of digital advertising.
"It's easy to see what a connection could potentially be worth, in a dollar sense, before a connection is made," Ms Ruhfus said.
The new ;'view company names' feature, available to subscribers, allows users to see the company names of their top matches, reducing the time it takes to secure a valuable connection.
The impact from collaborations has traditionally been hard to track, because of the multiple assets, leverage points and channels potentially involved. Ms Ruhfus said the new Collabosaurus analytics and reporting tools brings marketing analytics data into the one dashboard "for transparency between brands and a well-rounded overview of the campaigns' results".
There is also a new chat function and legal agreements capability. Collabosaurus partnered with Law Squared to provide joint marketing agreements and memorandum of understanding (MOU) documents.
"When brands connect, the conversation now happens within the platform and suggests next-steps," Ms Ruhfus said.
Template campaigns are now also part of Collabosaurus.This feature allows the creation of a campaign based on a specific collaboration idea, but it also has functions to support brands open to opportunities.
"For the time poor, we now have a 'template campaign' where only four fields are required," Ms Ruhfus said. " Collabosaurus will automatically generate matches based on the industry you're in and the potential for mutually beneficial exchange."
Ratings have also been introduced.
"Just like in the Uber app, where you rate your driver at the end of your trip, you can now rate your collaborators based on the value of the exchange and their communication," Ms Ruhfus said.
ends