Beefing up Brisbane's economy to win Lord Mayor's Business Award
BRISBANE-BASED innovative beef producer, Australian Country Choice – a company whose products feed 7.1 million Australians a day – proved to be "a cut above the rest" in the 2016 Lord Mayor's Business Awards on Friday evening, October 28.
The company that has developed one of the world's largest beef supply chains won the overall Optus Business Platinum Award in the 2016 Lord Mayor's Business Awards (LMBA), after earlier taking out the HSBC Doing Business in Asia award. The Platinum Award was the crowning announcement at the LMBA Gala staged at Brisbane City Hall and hosted by Lord Mayor Graham Quirk. 
Australian Country Choice CEO David Foote summed it up as he accepted the award. Mr Foote noted that the traditional company in a 'traditional industry' – one of the country's major food exporters and the prime beef supplier for Coles supermarkets across Australia – may have developed in a traditional way through "one owner, one bank and one city" but it has done so by innovating as constantly and furiously as any technology start-up.
Australian Country Choice is part of the Lee Group Pty Ltd, a private family owned enterprise which commenced in Queensland as H.J. Lee and Sons in 1958. It now has headquarters in Brisbane's Australia Trade Coast precinct under the stewardship of Trevor Lee and fourth generation family members. 
Employing more than 1400 staff, Australian Country Choice has more than 270,000 beef cattle grazing on 2.5 million hectares of land across 15 Queensland locations. Stock is transported to one of the company's three feedlots before being processed at Australian Country Choice's world-leading Cannon Hill beef processing facility.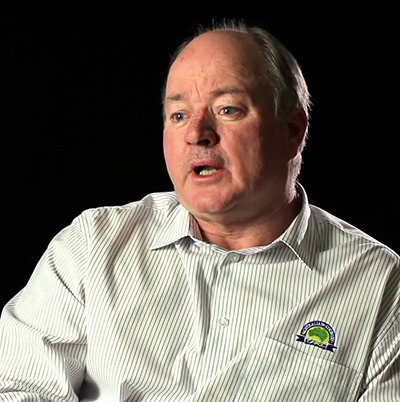 The company's various products can be found at major supermarkets on Australia's east coast as well as the retail and food service sectors across the major cities of north Asia.
Cr Quirk said the 10 winners of the 2016 Lord Mayor's Business Awards ranged from small to medium business to some of Brisbane's largest companies.
"I congratulate all of the winners tonight. They highlight the amazing depth and entrepreneurial spirit of Brisbane's business community," Cr Quirk said.
"The Lord Mayor's Business Awards have become a benchmark for the excellence, success, innovation and entrepreneurial flair that are the hallmarks of Brisbane's business community.
"The achievements and contributions of this year's recipients and Brisbane's business community over the past decade have been integral to the continued growth of our $146 billion economy.
"These are the businesses and individuals that play a critical role in fostering Brisbane's reputation as a hub for innovation, investment, education, conventions and tourism in the Asia Pacific region." 
The Lord Mayor's Business Awards are staged by Brisbane Marketing and are the only awards in Brisbane to include businesses and individuals across all industries and sectors.
Cr Quirk said award sponsors this year included Optus, ANZ, Australia TradeCoast, Brisbane City Council, Brisbane Times, Clayton Utz, Channel Seven, Energex, 4BC, HSBC, BDO, Singapore Airlines, Port of Brisbane Pty Ltd, Staging Connections, ISPT and Sirromet Winest.
Other award winners and finalists in the 2016 Brisbane Lord Mayor Business Awards were:
ANZ Made in Brisbane Award for High-Growth Business Start-up
Winner: RedEye.
Finalists:
Conweigh
Entersoft
Happen
Haystack Australia
Like a Photon Creative
PetCloud
Prettygreat
RedEye
HSBC Award for Doing Business in Asia
Winner: Australian Country Choice
Finalists:
Brisbane Airport Corporation
Charlton Brown
Domino's Pizza Enterprises
Brisbane Times Award for Business Innovation
Winner: EM Solutions
Finalists:
Domino's Pizza Enterprises
Like a Photon Creative
Scooter Tutor
Shelter Management
Vuly
Watkins Steel
Australia TradeCoast Award for Small Business Growth
Winner: FivePointFour Holdings
Finalists:
Global Sourcing Services
Point to Point Education
Tritium
Port of Brisbane Award for New Investment
Winner: Tritium
Finalists:
Daisho Co
DEXUS Property Group
Iglu
Richmont Hospitality
Clayton Utz Award for Corporate Citizenship
Winner: Stephen Dibb Jewellery
Finalists:
Datacom Systems
Queensland Rugby Union
Treasury Casino & Hotel
Energex Award for Sustainability in Business
Winner: Brisbane Convention & Exhibition Centre
Finalists:
Daisho Co
The University of Queensland
UnitingCare Queensland
ISPT Award for Digital Strategy
Winner: Tow.com.au
Finalists:
PetCloud
Shelter Management
Travel Money Group
Singapore Airlines Award for Young Business Person of the Year
Winner: Jock Fairweather – Little Tokyo Two
Finalists:
Edda Hamar – Undress Runways
Joe Andon – Vuly Trampolines
Jordan Duffy – Buckham & Duffy Consultants
Jordan Grives – Fonebox Australia
Penelope Twemlow – Energy Skills Queensland
Channel 7 Award for Business Person of the Year
Winner: Joe Andon, Vuly Trampolines
Finalists:
Andrew Gourley – Red Frogs
Ben Bradshaw – SponsoredLinX
Godfrey Mantle – Mantle Group
Jess Huddart – Josephmark
ends