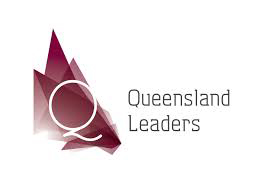 Growth, Trade & Investment Forum

The rate of change in business is ever increasing. At this special occasion, the focus will be "Towards 2020: Opportunities, Threats & Trends".
The key topics on the day will include the major factors every business will need to overcome - embracing change, enhancing sales performance, funding growth, and using the most effective business models to scale up.
In conjunction with Efic, it is our pleasure to invite you to join us at the upcoming Growth, Trade & Investment Forumon Thursday 31st May 2018.
The forum has been specifically designed for the Founders, CEOs and Directors of private companies who are pursuing growth, sustainability and investment in the current climate. The Forum assists those seeking debt and equity investments, sustainable profitability, or looking for opportunities through trade and export.
Each presenter is a leading practitioner, carefully selected for their experience and history in assisting growth companies.

The Forum is strictly limited to 40 guests to ensure all attendees on the day have the opportunity to ask questions, share experiences, and gain maximum value from the occasion. Registrations will be confirmed on a first come, first served basis.

Please see the attached invitation for full details on the agenda and presenters.

HEADLINE AGENDA:

Embracing change to enhance growth & build business value
Building an Effective Sales and Performance Culture

Business models for successful scaling up of your business
Funding your growth and your export opportunities
Case Study: Effectively scaling up your business
GENERAL DETAILS:
Date: Thursday 31st May 2018
Venue: Marriott Hotel, Brisbane City

Time: 2.00pm to 5.00pm, followed by networking drinks with guests

REGISTRATION & FURTHER DETAILS: