Meet the speakers:
Michelle Bagnall

Chief Executive Officer

RACQ Bank
Research showed trust in customer-owned banking institutions increased during the recent Royal Commission into the sector. Michelle believes in a customer focussed approach and that RACQ Bank offers an "unprecedented opportunity to carve out a new understanding of what good banking is in Australia." She has held senior roles in banking in Australia and Europe over the last 20 years.
Ross McInnes

Partner

Clayton Utz
Ross McInnes led the Clayton Utz team who advised the Commonwealth Bank of Australia in the Royal Commission into Misconduct in the Banking, Superannuation and Financial Services Industry. This experience has placed him at the forefront of the market in understanding the wide-ranging effects the Commission will have on corporate Australia, especially the effects expected to affect businesses beyond the financial services sector.
John Price

Lead Ombudsman – Insurance

Australian Financial Complaints Authority (AFCA)
Since AFCA's launch in November complaints to the organisation have risen by 40 per cent. AFCA has data and insight into customer attitudes of, and interactions with, financial services that will deepen with time. John has over 30 years' experience in financial services, has held senior Directorships and is Code of Conduct Commissioner for Cricket Australia.
Paul Schroder

Group Executive

AustralianSuper
AustralianSuper is a Fund of 2.3 million members that manages $148 Billion of member's assets. Paul is AustralianSuper's Group Executive responsible for Strategy, Product, Brand and Reputation. He was responsible for the Fund's response to the Banking Royal Commission and its submissions to the recent Productivity Commission review of superannuation. He was previously the National Secretary of the Finance Sector Union of Australia and is a Director of SuperFriend – the industry fund Mental Health Foundation.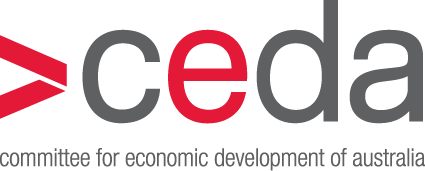 Committee for Economic Development of Australia
Level 13, 440 Collins Street, Melbourne VIC 3000
Phone +61 3 9662 3544 | Email This email address is being protected from spambots. You need JavaScript enabled to view it.