SUBSCRIBER EXTRA  / 
CORPORATE Travel Management has taken business travel computing into the clouds with the success of its two industry-leading enhancements to the CTW online booking tool; full integration of Wotif hotel inventory and post-ticketing changes online.
These technological enhancements from CTM were industry firsts across the Asia-Pacific region last year, aimed at providing Australia and New Zealand's corporate travellers with the highest level of flexibility and convenience in the online booking environment, according to CTM CEO Jamie Pherous.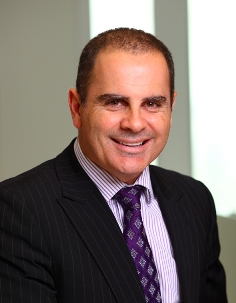 Wotif hotel inventory is fully integrated with CTM's Global Distribution System (GDS) online booking tool, u-book, providing mobile access to Wotif hotel inventory, seamlessly integrated with GDS content. Mr Pherous said CTM clients now had access to the largest hotel inventory in Australia and New Zealand with the biggest range of room types and rates.
Both Wotif and CTM are headquartered in Brisbane, contributing to the speed of development of the system.
CTM's head of product development, Ben Wheeler said the company was excited to be one of the first travel management companies (TMCs) worldwide to bring these enhancements to its clients.
"By integrating Wotif hotel inventory with our Global Distribution System, CTM has opened up a number of new cost saving benefits for travellers at the click of a button," Mr Wheeler said.
"These include access to new and improved accommodation options in metropolitan, regional and rural areas, and the choice of additional room types."
He said in one simple step, travellers enter their basic hotel search into CTM's online booking tool and the new technology will source and display all available GDS and Wotif inventory combined into one easy-to-read list.
Users can then prioritise their search results by hotel name or hotel chain according to their preferred hotel partners, maximising policy compliance and cost savings by aligning bookings to their negotiated supplier deals.
POST-TICKETING CHANGES ONLINE
Another Asia-Pacific first launched a few months ago is CTM's development of online flight changes post-ticketing for domestic Australian and New Zealand GDS bookings.
CTM clients can now change their pre-ticketed domestic flights online at the click of a button.
"Until now, once a fare had been ticketed it was a lengthy and manual process to make a simple time or date change," Mr Wheeler said.
"But now, the re-booking process has been moved online and our clients can easily update their booking in a simple and seamless process.
"It's a first for TMCs in the Asia Pacific region and a unique and valuable benefit to our customers".
He said the process was simple, time efficient and aligned to the client's travel policy to support compliance and maximise savings. Ticket reissue and revalidation is automated, enabling round-the-clock access to flight changes online.
"This new enhancement is totally transparent, with all change fees displayed up front so there are no hidden costs; the price displayed is the price you pay" Mr Wheeler  said.
Mr Pherous said CTM continued to invest in developing industry-leading products and services which add value to clients' travel programs and improve efficiencies for business.
Mr Pherous said CTM employs more than 500 staff across Australia, New Zealand and the US with offices in Brisbane, Sydney, Melbourne, Toorak, Perth, Gold Coast, Auckland and Denver. CTM is a Queensland Leaders Partner Company, helping to mentor the next generation of leading companies based in Queensland, and is the first IPO to come out of the Queensland Leaders network.
ENDS
POSTED APRIL 2014