Business Acumen. Find it here.
BUSINESS ACUMEN is vital, to succeed in business.
Business Acumen magazine is a business knowledge resource – in print, digital and online – that Australia's business leaders read to gain an edge.
There are more stories on innovative Australian businesses and business leaders in Business Acumen than in any other business magazine in Australia. That's because Business Acumen focuses on the innovators of all sectors and stages, not just those at the big end of town.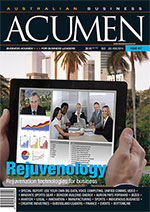 Business Acumen is an innovative publishing system in its own right – a collaborative media set that works with business, inspires business, and reality checks business and the conditions that affect it.
Business Acumen is overwhelmingly positive about business – yet is naturally curious, frank, imaginative, but realistic about business and the changing conditions and environments business leaders face.
WHO READS ACUMEN?
The easiest way to figure out who reads Business Acumen is to discern the people featured within its stories.
You will recognise the cream of Australia's business leaders and business owners, the innovators, the creators, the entrepreneurs … and they range from those in the fresh early stages of their careers to those equally fresh in their approach to business after many decades.
They subscribe to Business Acumen because it is all about people like them, people who are taking on the versatile and, often, tough challenges of doing business in Australia and – for increasingly many – around the world. Business Acumen is about charting success stories alongside those striving to overcome great adversity. We ask Why? And we show How. And we publish Who, What, When and Where.
SUBSCRIBE TO BUSINESS ACUMEN
Our subscribers like Acumen for its versatile coverage. They like our prescient approach to examining the challenges business leaders must understand. We feature people whose experience and insights can help business leaders come to grips with challenges and changing conditions.
When you subscribe to Business Acumen, you not only get information that is hard to find elsewhere, you get access to a knowledge system that can help you in ways never before offered by Australian business media. This is core to our own business system.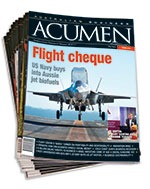 Coverage: Business Acumen actively prioritises stories, research and information drawn from our subscribers. We are in the business of delighting subscribers, learning about them and learning from them.
The most common question we are asked is, how do I get some coverage in Business Acumen? The direct answer is, Are You a Subscriber? Is Your Company Subscribed? Our subscribers are privileged for coverage. (By design, non-subscribers and those yet to become members of our network are simply down the list for our attention. And, yes, we operate a CRM …)
Research: We make research available to Business Acumen subscribers which is very difficult to obtain elsewhere. Some of this research is Business Acumen's own. In many cases – because of our other relationships and collaborations – we present research to our subscribers that is not available through any other media.
Marketing benefits: Our subscribers can list through our online Business Acumen Directory and maintain that listing 24/7. Our subscribed companies and organisations may also list their business events on our online calendar. In fact, some are choosing to manage their events through the Business Acumen Events System.
Connect: Our subscribed community can access Acumen's own online business Community Builder and, during 2015, internal blog capability will become part of that mix.
Website just for You: Our subscribers even see a different home page to the one the general public sees. Entering the Business Acumen site as a subscriber opens up extra articles, research and more detailed stories than those available to the rest of the world. It's part of the way Business Acumen gives our subscribers and members an unfair advantage.
HOW TO USE THE BUSINESS ACUMEN SYSTEM
Print magazines: Business Acumen returned to print in mid-2014 because the overwhelming feedback from our key readers – CEO-level people and business owners – was that they preferred to engage with us in print. For most of them, our print edition more readily suits their reading habits. But we have innovated with the way we produce our printed magazines.
Business Acumen is now a digitally-printed magazine and we now create specific State editions. Business Acumen's national edition is Queensland-based and linked to our long-term partnership with Queensland Leaders – the organisation helping to create the next generation of leading companies based in Queensland.
Our first tailored Business Acumen Victoria edition was produced in October 2014, with the launch of the Victorian Leaders program. Business Acumen circulates to the CEOs and business owners of the companies involved in Victorian Leaders and to key people in its wider circle of influence.
Business Acumen New South Wales edition is expected to launch in February when the new NSW Leaders program commences. Again, we will circulate this new edition to the state's most progressive business leaders and entrepreneurs.
Knowing that you are reaching the most active and innovative business leaders in each of these states, through the Business Acumen network, opens up an unprecedented world of marketing and publicity possibilities and advantages.
We have seen Business Acumen print editions used in some very innovative ways by business leaders, often building them in to a knowledge-gathering system. Some are tagged with Post-it notes indicating further action, suggesting contact be made, and even pointing out examples of practices that can be tailored to another company's situation.
The clever business leaders who find their companies featured in Business Acumen re-publish that content through their own websites and e-newsletters.
Perfect use of a Business Acumen magazine is to send a copy on to someone you want to influence, with a personal note. It positively changes the dynamics of an introduction.
Digital magazines: All print editions are translated into a digital PDF version and these are provided for subscribers (both print subscribers and digital subscribers). The digital edition features click-through icons on various stories that provide extra content and research, only available to subscribers. You may choose to subscribe to the digital-only edition, but we find most people prefer a print subscription – which includes the digital version. But if you do choose the Digital-only subscription, you still receive all the other website and access benefits.
Website: As a subscriber, signing in to the site opens up a range of options that can help your business (and your career). Something as simple as using the Search field, in the upper right hand corner of the homepage, also searches thousands of stories that are not available to the general public.
You will be amazed at what businesses and business leaders turn up through a Business Acumen search – many records do not feature high on Google searches because those stories are not available to non-subscribers.
Manage your profile, your company's Directory entry, your business events and your blog, if you like, through Business Acumen's subscribed membership. Subscribers also attract advertising and promotional discounts of at least 10 percent on display advertising and classifieds. See Media Kit.
Subscribers can also access research and offers not made available to the general public, along with full access to the Business Acumen archive online. This is a great way to track the progress of thousands of Australian companies since 2004.
The ultimate web outlet for your news – aimed at companies, associations and government – is the Business News Release Subscription. Valued at $2200 per year, it allows you to load up your own stories and accompanying images whenever you like. This service publishes to the Business News Release section on the Acumen home page and is a great way to get your company higher up the Google Search rankings. It is also the first place Acumen's editors look for story leads.
E-Newsletters: The monthly Acumen eNewsletter is available for free to the general public and our subscriber base and this publication highlights stories that have broad business implications.
Business Acumen has also developed a series of eNewletters covering specific areas of business. These are distributed to special interest audiences by arrangement with partner organisations. To others wanting to look in, they are available for $10 each per year for 10 editions. So far, our eNewsletters are:
Innovation
Manufacturing
Aviation
Digital Business
And, soon, Agribusiness.
In whatever form suits you, don't be without your Business Acumen. After all, you don't know what you don't know … but Business Acumen can tell you what you don't know.
A BRIEF HISTORY OF BUSINESS ACUMEN
Business Acumen has been Queensland's largest circulating business magazine since its inception in February 2004, founded by current managing editor and publisher, Mike Sullivan. Acumen has also developed a keen national and international following and, in 2011, Business Acumen began formally developing its national footprint.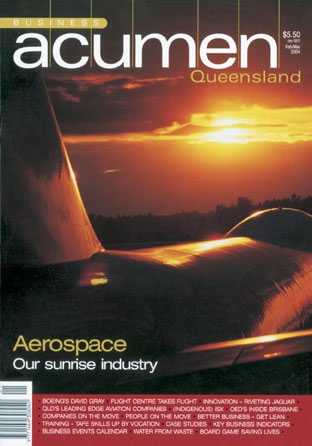 With that development has also come a new Digital Acumen magazine and eNewsletter systems, plus extended access to subscribers of what is probably Australia's most advanced business information site.
Business Acumen's essence remains unchanged: providing knowledge and helping to create business opportunities through publicity. Our readers are business owners, CEOs, managing directors, chief financial officers, chief marketing officers, chief information officers and department heads of businesses, educational institutions and governments.
Business Acumen has always highlighted business innovation and is the national media partner for the Innovation Series, developed by Zernike Australia from 2004 in Queensland and more recently also presented in Sydney and Melbourne. 
Business Acumen is also a supporter and Industry Partner of International Leaders, the organisation actively developing the new generation of leading companies headquartered in Queensland, NSW, Victoria and, soon, Western Australia and New Zealand.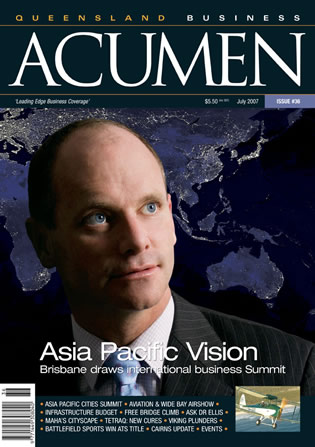 Business Acumen is about connecting businesses of all sizes and industries, facilitating strong networks, building knowledge and assisting business and career development. 
The magazine's coverage stretches historically across Queensland, from the South East to the Far North, and across the widest spectrum of business and industry. In 2011, that reach extended throughout Australia and to more than 50 countries. 
With regular in-depth features and case studies, you can learn from Australia's most innovative and successful entrepreneurs and business leaders. 
A must-read for anyone in business, Business Acumen will help you to develop better business methods by providing you with that most valuable commodity in business — knowledge.
[Business Acumen is a privately-owned independent publication produced by Screamer Media Pty Ltd, based in Brisbane, Queensland, Australia.]
REGULAR SECTIONS INCLUDE

• Research & Books

• Companies On The Move

• People On The Move

• Creative Industries

• Better Business Technology

• Indigenous Business

• Digital Business

• Innovation

• Finance & Investment

• Media & Marketing

• Management

• Sports Business

• Business Travel & Events

• Legal

• Development
BUSINESS ACUMEN ALLIANCES
  .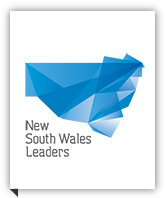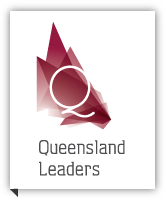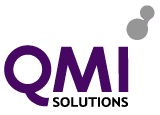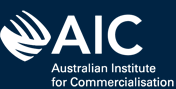 .