Fake news threatens journalism
JOURNALISTS  are trying to do more with less amid challenges of poor funding, job insecurity, digital disruption and – most threatening of all – public confidence loss from 'fake news'.
Those are the conclusions of research by national communications consultancy, BBS Communications Group, which found of the 48 Australian journalists surveyed, 29.2 percent believed the reputation of mainstream news in Australia as a trustworthy institution was either 'in the balance' or 'under threat'. Australian journalists generally believed the perception was getting worse. 
A worrying 70.9 percent of those polled said the Australian public generally viewed mainstream news as 'untrustworthy' or 'only trustworthy at times'; and most – a 62.5 percent – believed the general public's view of mainstream journalism had declined in the past year.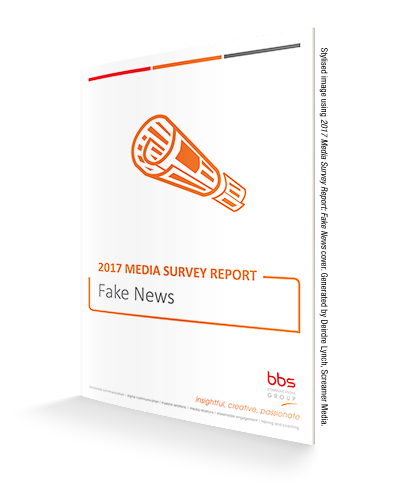 BBS director Lisa Nixon said the survey results painted a bleak picture of the challenges facing journalists and their outlets.
"The constant need to be first was a prominent theme that came out of the research," Ms Nixon said.
"This isn't new of course in the media world, but it is concerning that journalists feel under increasing pressure to put first above factual. Journalists are racing against the clock — and each other — to meet their employers' expectations to be first, frequently at the expense of accuracy."
Another area for high concern is in the area of 'fake news'.
Fake news articles are deliberately outrageous hoax stories packaged as legitimate news and designed to be quickly shared through social media to create advertising revenue for the website's owner.
A sizeable minority – 27.1 percent – of journalists polled said their outlet had published an article based on fake news in the past year.
"Once again, I think it comes down to a lack of time and resources for many journalists," Ms Nixon said.
"A lot of fake news stories can be pulled apart with time and investigation, but the business pressures of many news organisations often don't allow for or it seems, encourage that to happen.
"Changes in technology have meant news outlets are frequently chasing something — anything — to fill the news vacuum and gain an edge over their competitors.
"The rise of citizen journalism is a good example of how technology has changed how journalists operate," Ms Nixon said.
"The vast majority of those we polled say citizen journalism has impacted the professional news business and interestingly, journalists are both enthusiastic and critical about it.
"A lot of journalists said citizen journalism has generated leads, but also allows business to bypass traditional media gatekeepers.
"This bypassing of the traditional fact-checkers in our democracy is cause for concern in the longer term," Ms Nixon said.
http://www.bbscommunications.com.au/wp-content/uploads/2017/04/2017-Media-Survey-Report_FINAL.pdf
Other key findings from the BBS Communications report: 
Journalists believe Australian journalism is perceived as more trustworthy than their global competitors. 
Most journalists believe they have the resources to adequately fact check stories but are under time pressure to get stories out. 
'Trump' and 'Social Media' are the words that first come to mind when journalists think of fake news. 
12.5 percent of journalists say the public's trust in their profession is significantly worse than last year. 
While it is still a concern, most journalists (66.7 percent) encounter deliberately false news less than once per week. 
Journalists believe the number one issue for Queensland and Australia in 2017 will be Queensland Senator Pauline Hanson and her One Nation party.
ends